Community Involvement
Grief Sensitive School Initiative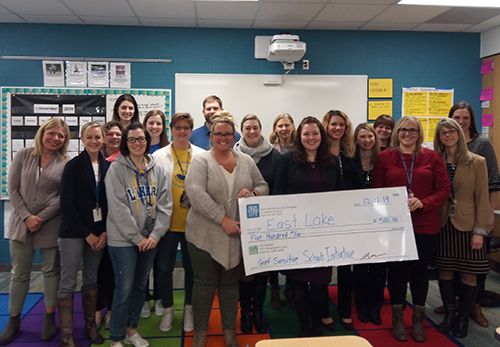 Maggie Kase and Courtney Ruiz have become trained ambassadors for the Grief-Sensitive Schools Initiative (GSSI). GSSI is part of New York Life's nationwide effort to better equip educators and other school personnel to care for grieving students. Through the program, Maggie and Courtney have connected with nearly a dozen local schools to raise educators' awareness of the prevalence and impact of grief among school-age children – and to direct them to critical resources designed for education practitioners by the Coalition to Support Grieving Students. New York Life recognizes schools that commit to improving their support of grieving students by granting them the "Grief-Sensitive School" designation, which is accompanied by a financial award to help them build a more robust culture of grief support and resiliency at their school.
Volunteers for Good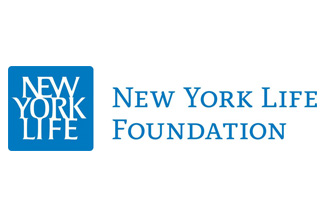 Since 2010, Courtney Ruiz has been a Volunteers for Good Coordinator. She coordinates volunteer events for us to give back in our communities. Through the New York Life Foundation over $275,000 has been donated in our clients' communities as a direct result of time spent volunteering.
Nonprofit Organizations
Members of our team have partnered with many nonprofits including the Grief Sensitive School Initiative, VEAP, Animal Humane Society, Bundles of Love, Avenues for Homeless Youth, Arc, Cornerstone shelter, Feed My Starving Children, American Red Cross, Liz Logelin Foundation, Pajama Program, Camp Erin, OutFront MN, Habitat for Humanity, Hearts of Hope, SAVE, MN Teen Challenge, March of Dimes, Minnesota AIDS Project, Minnesota Veterans Home, Camp Fire USA, Izaak Walton League of America, World Vision, and the Good Samaritan Society.
Camp Erin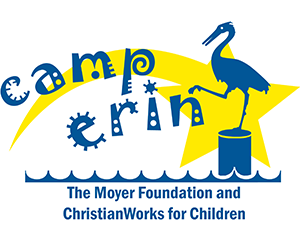 Courtney has a passion for Camp Erin, a national nonprofit that hosts camps for children that have lost a parent or sibling. Since 2012, she has volunteered annually at Camp Erin Twin Cities. Members of our team have served root beer floats to the campers and their families. Courtney has hosted several in-house projects to provide each camper with a comfort item to take home from camp. Learn more about Camp Erin: www.elunanetwork.org
Team World Vision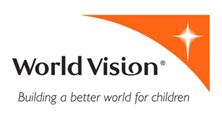 Courtney enjoys running with Team World Vision, a nonprofit that provides clean water and a fullness of life around the world. Courtney participates in weekly group runs, encourages colleagues to join the team, and recruits volunteers to support recovery tents and cheer stations on race days. Since 2017, Courtney has participated in the MN Half Marathon and the Twin Cities Marathon alongside 300+ teammates that fundraise throughout their 26-week training session to support the clean water mission throughout the world. Learn more about Team World Vision: www.teamworldvision.org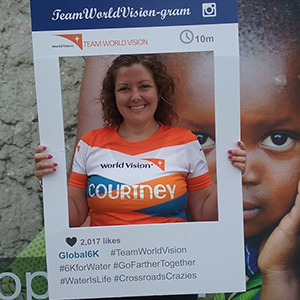 Love Takes Action
New York Life agents and employees were able to nominate extraordinary community members for the Love Takes Action Awards. 35 community members from across the nation embodying the value of "agápē," or Love Taking Action, in response to the COVID-19 pandemic were honored as a part of New York Life's 175th anniversary. Both Ethan Anderson and Courtney Ruiz nominated community members that were selected to receive a $50,000 grant from the New York Life 175th Anniversary Fund in the New York Life Community Trust.
The United Way St. Croix Valley and Stone Soup Thrift Shop were honored to receive these grants to continue their work in the community.
Why We Volunteer
Volunteering is great for team building. Whether we are building dressers for Bridging, packing food at Feed My Starving Children, making tie blankets for Bundles of Love, hosting BINGO at the Minneapolis Veterans home, or building the entry way at Camp Fire USA, being selfless and working together makes us a stronger team. Learn more about local nonprofits: www.bridging.org, www.fmsc.org, www.bundlesoflove.org, www.mn.gov, www.campfire.org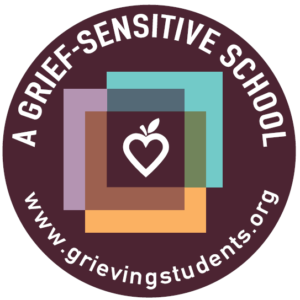 Veritas supports the Coalition to Support Grieving Students. We are ambassadors for the Grief-Sensitive School Initiative training in K-12 public or private institutions and provide grief resources to better equip educators to care for their grieving students. 1 in 15* children will lose a parent or sibling before age 18; however, only 7% of educators have the proper training to support them. 92% of educators said childhood grief was a problem in their classroom.
Enroll your school for the Grief-Sensitive School Initiative training today!
*Results from the Child Bereavement Estimation Model developed by Judi's House/JAG Institute www.judishouse.org/CBEM